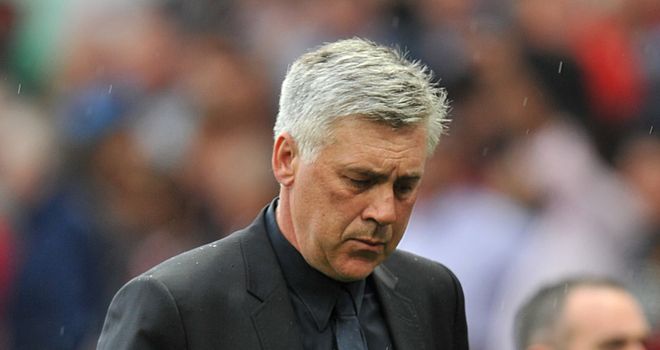 Media outlets seem pretty certain that Chelsea manager Carlo Ancelotti will be unemployed this time next month. Personally, I think sacking him would be a big mistake. In his first season at Chelsea he won a League and FA Cup double, and his record at AC Milan goes without saying. He's a top manager and will be tough to replace.
According to
Skybet
the managers in the running are :
Jose Mourinho 5/2
Guus Hiddink 7/2
Pep Guardiola 5/1
Gianfranco Zola 8/1
Frank Rijkaard 10/1
Rafa Benitez 12/1
Those names don't fill me with confidence, if I had to put money on it, I'd put it on Frank Rijkaard.
Jose Mourinho
It is believed he's interested in the Manchester United job.
Rafa Benitez
After crippling Liverpool, would be a terrible choice.
Frank Rijkaard
After his stint at Barcelona, has to be in the running.
Gianfranco Zola
I'd love to see this, you can't help but love the man.
Pep Guardiola
No chance, none at all.
Guus Hiddink
Good friends with Abramovic and impressed in his short stint as Chelsea boss.
After looking at the candidates, I don't think any of them are better than Ancelotti. Chelsea need stability after a lot of chopping and changing, see Manchester United and to a lesser extent Arsenal.